 Kansas City, MO – Nursing Schools Almanac has released its 2019 rankings of the best nursing schools in the U.S. and named Research College of Nursing number 5 in Missouri and number 24 in the Plains region. Data was collected on more than 3,000 institutions nationwide and only 20 percent made the list of the best nursing schools in each geographic region.
Nursing institutions were assessed on three critical areas:
The institution's academic prestige and perceived value (50% of overall score)
The breadth and depth of nursing programs offered (20% of overall score)
Student success, particularly on the NCLEX licensure examination (30% of overall score)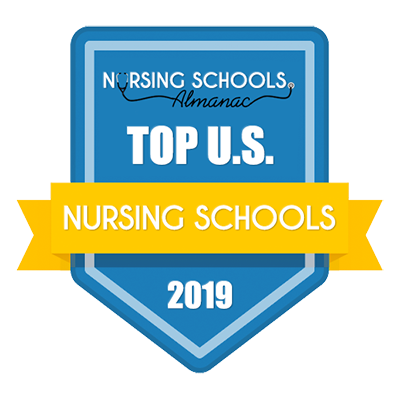 "It's an honor to have our long-standing commitment to excellence in nursing education recognized," says Thad Wilson, Research College of Nursing president. "Research College of Nursing has been a staple in the Kansas City region for over a century. This ranking is an exciting achievement for our entire college community as it reflects our vision of becoming the college of choice for nursing leaders whose practice, service and advocacy transform healthcare."
Established in 1905, Research College of Nursing is a fully-accredited institution offering both a Bachelor and Master of Science in Nursing. In 2018, the college reported a 97% NCLEX-RN pass rate which demonstrates the quality of instruction and commitment to excellence. As the college enters its 115th anniversary, distinguished faculty and innovative curriculum prepare nursing students for long-term success in healthcare careers.
"We are thrilled to be highly ranked among the best nursing schools in the nation. This recognition showcases our commitment to educating nurses, developing leaders, and caring for communities," said Julie Nauser, Dean of Research College of Nursing.
Nursing Schools Almanac strives to provide an accurate, complete, and powerful online resource for aspiring nurses. As nursing responsibilities have grown, so too have the licensing and training requirements for the various roles. Nursing Schools Almanac has organized a wealth of state- and city-specific information about nursing education, empowering aspiring nurses to find the best-suited programs and kick start their careers. Visit Nursing Schools Almanac for the complete 2019 rankings.
News Related Content