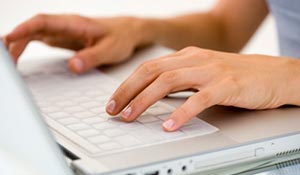 Tuition and fees help cover the costs of providing educational programs for students. Definitions of charges, payment policy, refund policy and schedules are described here. Differences for the undergraduate BSN program (Traditional and Accelerated) and the graduate program are noted. Otherwise it is applicable to all students.
Definitions
Tuition Deposit. After a student has been accepted and intends to enroll, they must preregister for classes and submit a non-refundable tuition deposit to reserve space in selected classes.
Undergraduate Tuition. This is the cost of the actual courses taken. Full time tuition covers from 12 to 18 credit hours per semester. Part time students are charged tuition per credit hour (up to 11 hours). Full time students who enroll in more than 18 credit hours in any one semester are charged additional tuition per credit hour.
Graduate Tuition. Graduate students are charged per credit hour each semester.
Fees
Advanced Practice Education Associates (APEA) Fee. APEA provides a variety of exams, learning resources, and remediation tools to assure success in both on boards and in the clinical setting.
ATI Fee. This fee covers the cost of the ATI products that offer a wide variety of learning resources, NCLEX® preparation assessments and remediation resources used throughout the nursing program. These assessments not only prepare students for the NCLEX, but they also help them gain critical thinking skills and a comprehensive nursing knowledge base needed to provide safe, quality patient care.
Clinical Fees. Due to additional costs associated with clinical education, nursing courses with a clinical component have an additional charge based on the number of credit hours allocated to clinical due to additional expense beyond what tuition covers.
Educational Benchmarking Inventory (EBI) Fee. To continuously improve the overall quality of our programs and better serve and engage students, EBI assessments are used to help identify where improvement efforts should be focused.
ExamSoft Fee. ExamSoft is an online platform that allows for exam creation, delivery and reporting, meeting student needs for ready access to secure testing sites.
Graduation Fee. BSN fee overs expenses associated with graduation including the Pinning Ceremony, Baccalaureate Mass, and Commencement. M.S.N fee covers expenses associated with completion of the degree including such things as the diploma, and Hooding and Commencement.
Housing Fees. Charged to students who live on campus either at Rockhurst or Research. Rockhurst resident students must participate in a board (meal) plan.
Lab Fee. This fee covers the cost of supplies used during lab sessions, support replacement of equipment, and fund adequate support for lab experiences.
Late Registration Fee. Charged to all students who register for classes after scheduled registration sessions have ended.
Library Fee. Provides nursing and other health related resource materials at the Carl R. Ferris Library on the Research campus.
NSNA Total School Enrollment Fee. Provides membership to National Student Nurses' Association, Missouri Nursing Students' Association and Research Student Nurses' Association for one year. Students are automatically charged this fee but are able to reverse the fee at the start of their program within a specific timeframe as outlined in the student's first bill.
Online Education Fee. Covers the cost of state approval for distance education and additional technology, equipment, and access fees required for online education.
Simulation Fee. This fee covers the cost of supplies used during simulation sessions, support replacement of equipment, and adequately support simulation lab experiences.
Surgireal Supplies Fee. Used to purchase and replace Surgireal (IV arm, suturing arm, etc.) used by students to learn and practice skills.
Technology Fee. Provides access to computers and other technology resources.
Typhon Fee (NPST). Supports a complete and secure electronic student tracking system, including comprehensive clinical skill logs and report, an evaluation and survey tool, scheduling, electronic portfolios and student/preceptor/clinical site database.
Undergraduate Activity Fee (Research & Rockhurst). Provides social and recreational activities planned each year by the Student Government Association (Research) Research Student Nurses Association (RCoN) and the Social Activities Board (Rockhurst). These activities include dances, film series, lectures, etc. These fees also support various clubs and organizations. Traditional BSN freshmen and sophomores are not charged the Research College of Nursing Activity Fee. Traditional junior and senior students are charged an activity fee for both institutions. Accelerated BSN students are charged an activity fee for Research College of Nursing.
Other costs, such as the background check, family care safety registry fee, uniforms, and supplies. These fees are paid by the student to the outside agencies. For more information about these fees, contact the Registrar's office.
Payment Policy
Full tuition and fees, including housing, are due at the time of registration. Alternative payment plans are available and may be exercised by eligible students. In order to qualify for any plan the student must have no history of account delinquency. Please contact the Business Office for any exceptions.
Delinquent Accounts
Overdue accounts will be sent to a collection agency. Collection costs and fees for unpaid balances forwarded to outside agencies for collection will be borne by the student. Transcripts of academic records will not be issued by the Registrar's Office for any student or former student whose student account is delinquent or for any student or former student whose Federal Nursing Loan or HCA repayments are delinquent. Delinquent balances must be paid in full or repayment plans brought current prior to the issuance of academic transcripts.
Students receiving VA funds will not be imposed any penalty, including the assessment of late fees, the denial of access to classes, libraries or other institutional facilities, or the requirement that a Chapter 31 or Chapter 33 recipient borrow additional funds to cover the individual's inability to meet his or her financial obligations to the institution due to the delayed disbursement of a payment by the U.S. Department of Veterans Affairs.
Refunds
Students withdrawing or dismissed after the first week are eligible for refunds in accordance with the schedule as indicated on the Research College of Nursing website, www.researchcollege.edu. Students receiving federal financial aid will also have a refund calculated based on Department of Education requirements. Students receiving financial aid which exceeds the cost of tuition, fees, room and board will be required to repay the appropriate fund as stipulated in federal regulations.
No refunds, either for withdrawal from single classes or for entire withdrawal from the College, are made unless the student has withdrawn properly in writing through the Registrar's office. Notification of the individual teacher does not constitute an official withdrawal. Until the Financial Aid Office is informed by an official withdrawal notice the student is billed as though they were still attending classes.
Students may appeal the calculated refund if exceptional circumstances exist. The appeal will be reviewed by the Loan and Scholarship Committee and a decision will be sent to the student within two weeks.
Return of Federal Funds
The return of federal funds formula provides for the return of Title IV aid if the student received federal financial assistance and withdrew on or before completing 60% of the semester/term. Funds are returned as follows:
Unsubsidized Federal Stafford Loan
Subsidized Federal Stafford Loan
Federal PLUS Loan
Federal Pell Grant
Federal Supplemental Educational Opportunity Grant (FSEOG)
Other Title IV funds
Other federal, state, private, or institutional sources of aid
Student
If funds released to a student because of a credit balance on the student's account, then the student may be required to repay some of the federal grants or loans released to the student.
Students receiving federal financial aid who withdraw from anything less than 100 percent of their courses will have tuition refunded using the schedule below. All other students not receiving federal financial aid who withdraw from one or all of their courses (both officially and administratively), will also have tuition refunded according to the schedule below.
Students will receive the following refund if proper written withdrawal is made before the following weeks:
End of 1st week

100%

2nd week

75%

3rd week

50%

4th week

25%

5th week and thereafter balance due is payable in full

0% refund
An exception to this schedule applies to 8-week courses in the graduate program, as noted below:
| | | | |
| --- | --- | --- | --- |
| End of 1st week | 100% | 2nd week | 50% |
The College's refund policies are subject to change to comply with applicable laws.
Tuition and Fee Schedules
The tuition and fee schedule is published each year in the Spring for the following year. A tuition and fee schedule for the current academic year is available from the Financial Aid Office.
Tuition and Fees for 2021-2022
TBSN RCoN/RU Joint Program (Class of 2022)
| Tuition | Fees |
| --- | --- |
| Undergraduate tuition per semester (12‑18 hrs. inclusive), charges are for both semesters | $19,750.00 |
| Tuition for day classes per credit hour (1‑11 hrs.) | $1317.00 |
| Tuition for evening classes per credit hour (1‑11 hrs.) | $658.00 |
| Tuition per credit hour for undergraduate hours over 18 hrs. | $1317.00 |
| Tuition | Fees |
| ATI Resources (fall semester only) | $325.00 |
| Clinical (per clinical credit hour) | $50.00 |
| EBI (spring semester only) | $50.00 |
| ExamSoft (fall semester only) | $75.00 |
| Lab | $50.00 |
| Library | $50.00 |
| RCoN Activity | $75.00 |
| Rockhurst Activity | $50.00 |
| Simulation Fee | $100.00 |
| Technology Fee | $50.00 |
TBSN (Effective for Class of 2023)
| | |
| --- | --- |
| 2021 Fall Semester | $9,000.00 |
| 2022 Spring Semester | $9.000.00 |
| 2022 Fall Semester | $9,000.00 |
| 2023 Spring Semester | $9,000.00 |
| Total | $36,000.00 |
ABSN
| | |
| --- | --- |
| 2021 Spring Term Tuition | $12,000.00 |
| 2021 Summer Term Tuition | $12,000.00 |
| 2021 Fall Term Tuition | $12,000.00 |
| Total | $36,000.00 |
MSN
Tuition

Tuition per credit hour

$550.00

Fees for all students per semester, unless otherwise specified

APEA Fee (enrolled in NU 7110)

$100.00

Clinical Fee (per clinical credit hour)

$50.00

EBI Fee (final semester, excluding Post MSN Certificates

$50.00

Lab Fee (enrolled in NU 7110, 7151/52, 7451/52)

$25.00

Library Fee

$25.00

Online Education Fee

$25.00

Simulation Fee (enrolled in NU 7063, 7451/52)

$50.00

Surgical Supplies (enrolled in NU 7110, 7451/52)

$130.00

Technology Fee

$25.00

Typhon Fee (enrolled in NU 7110)

$90.00
Special Fees for All Students Unless Specified
| | |
| --- | --- |
| Graduation Fee (MSN Final Semester only) | $100.00 |
| Late Registration Fee | $150.00 |
| NSNA Fee (Traditional BSN Fall Semester only; Accelerated BSN Spring Semester only) | $32.00 |
| RU (TBSN Class of 2022 only) | $125.00 |
| Syllabus Copying Fee | $10.00 |
| Transcript Fee (Alumni only) | $15.00; Next Day Service $25.00 |
Other Costs for All Students Unless Specified (related to beginning clinical, one-time expense, student pays directly to vendor)
| | |
| --- | --- |
| CastleBranch/Clinical Student Clinical Requirements Tracking System (includes MOKAN recommended drug and background package) | $100.00 |
| Document Review Services for MOKAN standard documents and seven (7) additional documents | $44.00 |
| Health Insurance | Ranges from approx. $315.00/month for an individual to $850.00/month for a family |
| Missouri Family Care Safety Registration (BSN and MSN-N.P. students only) | $14.25 |
| Equipment (BSN only) | Approx. $350.00 |
| College Navy Blue Scrubs (BSN only) | Varies |
Housing Fees for Research Student Village Fall 2021 & Spring 2022
Type

# of Residents

Cost

Apartment

1 resident

$625/month

2 residents

$312.50/month/person

Townhome

1 resident

$1250/month

2 residents

$625/month/person

3 residents

$417/month/person

4 residents

$312.50/month/person

Family Townhome

$900/month